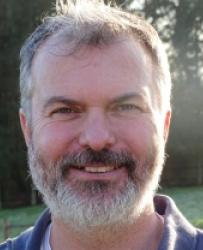 Adam Grant
Director of Business Development
agrant@preferredbynature.org
+44 7490868989
adamgrant
Adam spearheads Preferred by Nature's work to expand various services in emerging markets internationally, including developing Preferred by Nature's global assurance services and offices beyond the current office structure.
I have worked in the Forestry and the Timber Trade sectors all my life because I know that it is an important sector for the world in terms of development and the environmental and social protection of the world. Organisations like Preferred by Nature are the future of the Forest and Timber Trade sectors because they strive to ensure the development of both by helping to improve management practices to safeguard the environment and communities living within the forests.
As our International Business Development Director, Adam is in charge of expanding Preferred by Nature's services to new geographical areas. He supports Preferred by Nature management in identifying strategic options to increase Preferred by Nature's presence in emerging countries – currently focused on Asia and – in the near future – Africa.
Adam brings with him more than 25 years of experience in the forestry sector. He has worked in a wide range of roles from business development; to project and programme planning; FSC Forest Management and Chain of Custody auditing; and International Finance Corporation Performance Standard compliance as well as advising major corporations on CSR and other environmental policies.
Starting his career in forestry in the EU, for the last 18 years he has been working throughout South East Asia based in Indonesia and China and also in USA.
Adam helped Rainforest Alliance's SmartWood Programme establish the office in Jakarta and business throughout the region. Before that, he was based in China working on projects related to poverty alleviation centred on natural resource management in the province of Sichuan and in the Tibetan Autonomous Region.
Adam was Senior Associate for the World Resources Institute (WRI) in DC, USA. For four years, he created and managed WRI's primary project in the area of forest legality, the Forest Legality Alliance, as well as managed WRI's due diligence programme for corporate investors.
Before moving to Preferred by Nature, Adam worked for New Forests Asia (Singapore) as their Manager for Investments and Operations – Environmental, Social and Governance. In this role he managed the environmental and social due diligence processes for all the investment fund's forest acquisitions; and subsequent operational management of New Forests Asia's Plantations.
Adam joined Preferred by Nature in 2016.
Skills at a glance
•    FSC and PEFC Forest Management auditing
•    FSC and PEFC Chain of Custody auditing
•    IFC PS auditing and technical support
•    VCS auditing and project support
•    Geographical Information Systems – Design, Modelling, Editing and Basic Python  
•    BSc in Social and Community Forestry
•    MSc in Renewable Natural Resources and Development
•    Languages spoken: Indonesian, basic Mandarin, and English