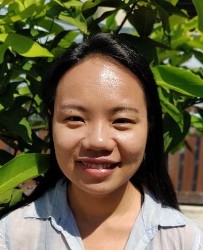 Han Kar Kay
Communications Specialist
khan@nepcon.org
+(6)03 42660622
han kar kay
Kay reports on and writes about NEPCon's work and initiatives to protect our global forests, responsible business practices, and more. She also assists our technical experts in developing quality documents.
I want to play my role in contributing to sustainability by working for an organisation that cares about the environment. To ensure a better state for future generations, we all play a part in ensuring development in the present doesn't cost the Earth. 
Kay works together with other Communications Team members to develop content and materials that bring value to and engage the audiences. She also works with NEPCon programmes and projects, as well as stakeholders, to produce materials related to NEPCon projects and sustainability services.
Kay started her career as a journalist in Malaysia. Throughout her career as a journalist, she has produced numerous articles on environmental issues. Kay also has extensive contacts with environmental non-profitable organisations within Malaysia.
She graduated with a Bachelor of Communications (Hons) specialising in Journalism.
Kay joined NEPCon in 2018.
Skills at a glance
Bachelor of Communication (Hons) Journalism

Languages spoken: English, Bahasa Malaysia and Mandarin