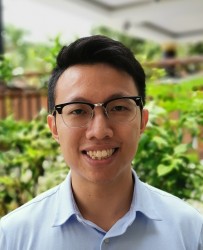 Allen Lian
Responsible Sourcing Specialist
alian@preferredbynature.org
+6012 535 3947
lianjunyi92@outlook.com
Allen is a Responsible Sourcing Specialist working in the areas of timber legality and forest-impact commodity supply chains. He provides support services to businesses seeking solutions to their sourcing and supply-chain challenges, to ensure the solutions are on par with new legislation and market requirements.
Today we live in a world of globalised information where consumers have the potential power to shape our future; I find meaning in helping to bridge the gaps between business status quo and sustainability practices so that we can reduce the negative impacts on people and forests.
Allen works with the Projects and Solutions team to provide responsible sourcing services and to manage sustainability projects, including timber legality risk assessments and capacity building projects in the palm oil sector.
Allen began his career working in conservation projects and as a sustainability auditor with Preferred by Nature in 2015. In his previous role, he was involved in FSC forest management auditing and conducting second-party audits in the palm oil sector (mills and plantations).
He assisted in the development of risk assessments that contributed to the Sourcing Hub. Allen also helped to coordinate and to manage conservation projects in Malaysia and a capacity-building project in the Mekong Region. Allen studied Conservation and Resource Studies at the University of California, Berkeley, USA.
Skills at a glance
Responsible sourcing

Timber legality

Sustainability in supply chains

Project management

Capacity building

Languages: English, Bahasa Malaysia, Chinese dialects (Mandarin and Cantonese)