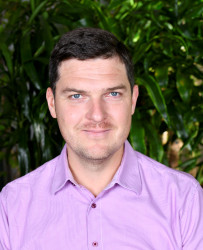 Justinas Janulaitis
Senior Director - Forestry
jjanulaitis@preferredbynature.org
+370 6847 8729
j.janulaitis
Previously directing and overseeing Preferred by Nature's certification unit, Justinas now serves as our Senior Director in Forestry since 2021. 
I've always been passionate about driving real change for our planet and through this role, I am able to make a genuine difference on-ground by delivering positive impacts. Over these years in my career, I have witnessed tremendous evolution in the responsible forestry sector across the world. This is truly the most rewarding part of my job.
As Senior Director - Forestry, Justinas directs and oversees Preferred by Nature's suite of forestry programmes.
Justinas is a seasoned professional in the forestry sector. His strength lies in his technical and comprehensive knowledge of the business. On top of that, Justinas' experience as a biologist with an economic background has also helped shape his insights on how to run a sustainable business in the most efficient manner - without compromising the credibility of Preferred by Nature's services. 
To date, Justinas has been involved in several key projects across the forestry sector and conducted numerous high-level auditor training while serving as a technical advisor to Preferred by Nature's international projects. 
Aside from his role in the forestry services, Justinas is also part of the Preferred by Nature management group while serving as the Legal Entity Manager in Lithuania - which he has built from the ground up. 
Other expertise includes being a seasoned FSC certification expert. In addition to conducting numerous forest management and chain of custody audits, Justinas is part of our core expert team conducting high-level FSC Expert training. He also has experience as a technical advisor to Preferred by Nature's international projects.
Justinas has a research background in ornithology, bird ecology and monitoring, He holds a Master's degree in Economy and a BSc in Biology. 
Justinas joined Preferred by Nature in 2006, following his involvement in Preferred by Nature projects in 2005.
Skills at a glance
Business management
Market development  
Client service coordination and management
FSC Forest Management and Chain of Custody auditing and report quality assurance
Capacity building within FSC certification
MS in Economy and BSc in Biology
Proficient in Lithuanian, English and Russian
Worked in 15+ countries worldwide