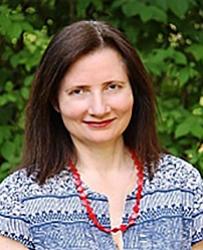 Liene Suveizda
ls@preferredbynature.org
+37 126594920
liene.suveizda
Liene is responsible for FSC Forest Management and FSC Chain of Custody auditing.
The global and national forest resources are under strong human pressure. I enjoy working with people and companies on the platform of sustainability. I am glad to help and give an input for better management and use of forest resources.
Liene began her career as an Environmental Specialist at the State Forest Inventory Institute of Latvia. Later, she worked for the State Forest Service of Latvia, which has a focus on nature protection - one of foundation stones for sustainable use of forest. In such capacities, Liene has experience to work with various stakeholders in the provision of legal and sustainable use of forest resources.
Liene has studied biology, forest ecology and has a Master's degree in biology. She has also studied law at the School of Business Administration, TURĪBA, Riga, Latvia.
Liene joined Preferred by Nature in 2016.
Skills at a glance
FSC Forest Management auditing
FSC Chain of Custody auditing