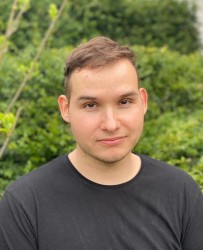 Juris Veļičaks
jveliacks@preferredbynature.org
+37127013754
live:.cid.cdc058fe1837243d
Juris performs Forest Stewardship CouncilTM (FSCTM), Programme for the Endorsement of Forest Certification (PEFC) and Sustainable Biomass Program (SBP) certification audits, while providing certification and support services to clients in the Latvian timber sector.
Since working in the forest industry, I understand why it is necessary to apply responsible land management and business practices. By joining Preferred by Nature, I can help humanity secure a sustainable future.
As a Supply Chain Specialist in Preferred by Nature, Juris is responsible for planning and executing audits in Latvia according to accredited certification standards such as SBP, FSC and PEFC.
Juris joined Preferred by Nature in May 2022.
Skills at a glance
Good communication skills
Forest inventory and measuring
Bachelor's degree in Forest Science
Languages spoken: Latvian, English, Russian