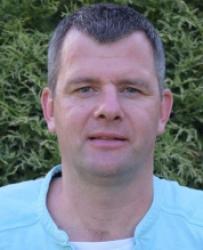 Janis Pocs
Director of Operations Support
jpocs@preferredbynature.org
+37127077027
+37127077027
Janis Pocs
Janis oversees all support functions including IT, HR, finance and quality control within the Preferred by Nature organisation.
Through the past years Preferred by Nature has grown significantly meanwhile it has managed to keep a clear approach to its vision and mission. That is a challenge to maintain efficient management when growth has been so rapid and with so complex international structure. This challenge as well as the positive and creative working environment are factors that I find attractive to be part of Preferred by Nature.
Janis is responsible for ensuring the stability and efficiency of Preferred by Nature activities in terms of HR, IT, finance as well as quality and legal compliance of Preferred by Nature processes and services.
Janis graduated from Latvian University of Agriculture as an engineer in agricultural machinery. He holds a Master's degree in Entrepreneurship from the same university. 
Janis joined Preferred by Nature in July 2017.
Skills at a glance
Human resource management
Management of business and service delivery
Financial planning and reporting
Process management
MSc in Entrepreneurship
Languages spoken: Latvian, English, Russian, German, Polish