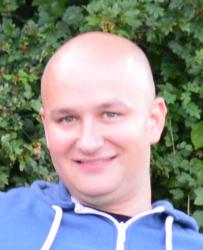 Eriks Lidemanis
elidemanis@preferredbynature.org
+37 126140538
eriks_lidemanis@inbox.lv
Eriks conducts Forest Management and Chain of Custody audits. He also helps provide other certification services to the forestry and wood product sector in Latvia and other countries.
We all need to live so that the next generations can enjoy the magic of the woods and nature that we enjoy. And I feel that the work in Preferred by Nature is my opportunity to help people understand that we all need to think not about today but tomorrow.
Eriks previously worked as an independent timber surveyor. He has a great understanding of timber quality and volume. He graduated from Latvian University of Agriculture and he holds a Bachelor's degree in Forest Science.
Eriks joined Preferred by Nature in 2017.
Skills at a glance
BSc in Forest Science

Languages spoken: Latvian, Russian, English