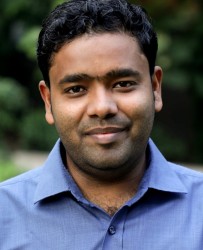 Dharmendra Kumar Sharma
Senior Website Specialist
dksharma@preferredbynature.org
+91 9013615665
dharam.sharma1991
Dharmendra is our website specialist. He is responsible for preferred by nature web project maintenance as well as future developments. 
I always wanted to work for a mission-driven organization where I can utilize my technical skill. A people-centric environment and the mission for sustainability are the things that connect me strongly with Preferred by Nature. 
Studying information needs to develop software solutions; confer with users; study systems flow, data usage, and work processes; investigate problem areas; follow the software development lifecycle.
Managing the coordination of the stakeholders and working groups engaged in project work.
Managing project deliverables in line with the project plan.
Develop features across multiple subsystems within our applications, including collaboration in requirements definition, prototyping, design, coding, testing and deployment.
Skills at a glance
engineering degree in Computer Science and Engineering
Web Development and Project Management
Demonstrated abilities in managing entire web development operations entailing project planning and execution for streamlining business operations
Good Experience with CMS systems like Drupal, WordPress.
has a broad understanding of web projects including development, designing, Performance optimization, and SEO best practices.