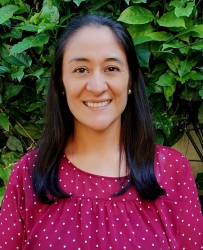 Karla Noemi López
Communications Specialist
klopez@preferredbynature.org
+502-41508899
karla.noemi.lopez
Karla is responsible for supporting Preferred by Nature's communication strategy across the organisation, including both external and internal communication.
I firmly believe sustainability is the way to do business and is a lifestyle. Working for Preferred by Nature provides me with the opportunity to spread the news and create awareness, along with a team of professionals, of the positive impact of sustainability for businesses, resources, and people.
Karla supports the implementation of multiple elements of Preferred by Nature´s communications strategy. She collaborates with teams to develop communications content for social media, press, training and fundraising materials, website, and many online channels. 

Before joining Preferred by Nature, Karla worked for the Rainforest Alliance as a marketing associate for the tourism programme. Her work at RA included marketing activities to promote certified businesses, creating alliances with strategic partners, providing training on best management practices, and supporting communications activities. After leaving Rainforest Alliance, Karla was part of a group of international consultants in two projects, one for the Guatemala Tourism Board and one for the Organización Mundo Maya. 

Karla was a recipient of the Walton Scholarship and graduated from John Brown University with a double major in International Business and Business Administration with a marketing concentration. 
Karla joined Preferred by Nature in 2018. 
Skills at a glance
Communications, marketing, public relations and customer service.

Cross-cultural experience.

Knowledge of the certifications schemes.

Languages spoken: Spanish and English