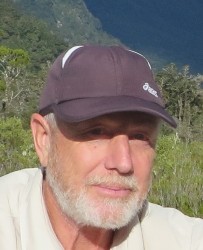 Graeme Gillies
ggillies@preferredbynature.org
+64 6 836 7055
+64 21 220 7984
Graeme serves as Country Representative / Senior Lead Auditor / Task Manager with a focus on Forest Stewardship Council™ (FSC™) services. He conducts audits for Preferred by Nature's forestry certification services, including audit scheduling, on-site visits, and report writing, quality control, and delivery of customer service.
Graeme has been working in the forest industry since graduating as a Forest Ranger with the New Zealand Forest Service in 1980.
He has in the last 20 years specialised in introducing, delivering and maintaining several forestry related audit programmes in New Zealand and Australia. These programmes include product certification for Timber Treatment, Structural Timber, Engineered Wood Products and Programme for the Endorsement of Forest Certification (PEFC).
He started auditing for FSC (via Rainforest Alliance) in 2003.
Graeme joined Preferred by Nature in July 2020.
Skills at a glance
FSC and PEFC Chain of Custody and Forest Management auditing

PEFC and FSC CoC/ FM Local technical support/expertise 

Technical expert for a wide variety of timber product certification programmes

IRCA certified Quality Management Systems Lead Auditor

Language spoken: English