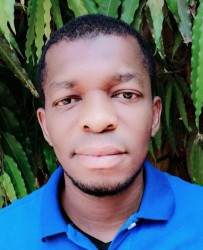 Eric Ofori Agyekum
eagyekum@preferredbynature.org
+233 235 008 813
agyaaku1
Eric is responsible for managing audit tasks, monitoring certificate administration, where he administers clients' certificates and audits companies to ensure their compliance with forest management and chain of custody standards.
(I am glad to have this) Opportunity to contribute to sustainable production and consumption by working with companies to implement certification and legality standards to demonstrate responsible production to consumers and other stakeholders.
Eric has more than 10 years' experience working with national and international organisations in the agriculture, forestry and environmental sectors. His work focused on improving sustainability of forest and agricultural ecosystem services provision, using sustainability schemes and tools such as forest certification and legality, and high conservation value assessment. He has worked with organisations to formulate and implement projects to improve agriculture, forestry and environmental sectors.
Eric has a Master of Science degree in Environmental Sciences from Wageningen University and a Bachelor of Science degree in Natural Resources Management from Kwame Nkrumah University of Science and Technology.
He has helped small and medium scale companies in Ghana to meet forest certification standards and timber legality requirements since 2008. Eric was a consultant auditor for FSC FM and CoC for Rainforest Alliance Certification since 2015 and became a staff in 2018.
Eric joined Preferred by Nature in 2018.  
Skills at a glance
FSC CoC Lead Auditor

FSC FM Auditor

HCV Assessor

MSc in Environmental Sciences

BSc in Natural Resources Management

Languages spoken: Akan and English