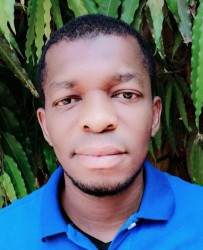 Eric Ofori Agyekum
eagyekum@preferredbynature.org
+233 235 008 813
agyaaku1
Eric is involved in upholding Preferred by Nature's mission to support better land management and business practices that benefit people, nature and the climate, while contributing to identifying, pursuing and implementing opportunities where Preferred by Nature can have a positive influence in line with Preferred by Nature's mission. 
As part of the Preferred by Nature team, I can contribute to sustainable production and consumption by working with commodity producers to implement voluntary and mandatory standards and best practices to demonstrate responsible production to consumers and other stakeholders, and helping consumers make informed choices. 
Eric oversees the forestry team and activities within the African region, including management of the client portfolio and audits to ensure quality performance in the delivery of assurance services. 
Eric holds over 10 years of experience working with several national and international organisations in the agriculture, forestry and environmental sectors. 
He has been a consultant auditor in Forest Stewardship CouncilTM (FSCTM)  Forest Management Chain of Custody for Rainforest Alliance Certification since 2015 and worked as a staff in 2018. He then, subsequently, joined Preferred by Nature in the same year.  
Skills at a glance
FSC Supply Chain Lead Auditor
FSC FM CoC Lead Auditor 
HCV and SBP Assessor 
BSc Natural Resources Management and MSc Environmental Sciences
Languages spoken: English