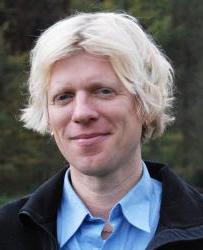 Ulrich Karl Müller
FSC Forest Management and Chain of Custody Lead Auditor
um@preferredbynature.org
+49 761 15 28 056
+49 179 52 15 253
ulrichmueller
Ulrich is experienced Forest Manager and Forest Management Consultant. In 2003 he started to conduct Chain of Custody (CoC) and Forest Management (FM) audits.
Certification of ecosystems shall benefit people and nature! Socially and ecologically sound certification schemes are one of the most promising ways to protect endangered ecosystems.
Ulrich has a professional background as consultant, coach and manager in the public and private forestry and timber sector. His relationship with the Rainforest Alliance began in 2003, carrying out FM and CoC audits. He is Preferred by Nature's contact person for German speaking countries and has contacted more than 700 Chain of Custody audits. Ulrich is also keeping busy with LegalSource and Rainforest Alliance Sustainable Agriculture. 
Ulrich has a working and research background in tropical forestry, ecology and forest science. He has worked with several forest enterprises in South America to implement ecologically sound management practices. On the course of his career he has published several scientific publications on biomechanics and ecology.
Ulrich educational background is Forestry and he holds a Master's degree in Tropical Forestry and Ecology. He has passed Preferred by Nature's formal FSC and PEFC Lead Auditor training courses.
He joined Preferred by Nature in 2009.
Skills at a glance
EU Timber Regulation and Due Diligence System
FSC and PEFC Chain of Custody lead auditing
FSC Forest Management lead auditing
FSC Trademark Agent
Professional experience in forest management
Diploma in Forestry & MSc in Tropical Forestry and Ecology
Countries worked in: more than 25 countries in Europe, Asia and South-America
Languages spoken: German, English