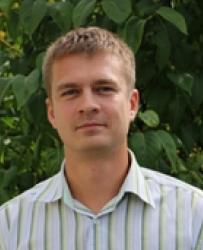 Toomas Tammeleht
ttammeleht@preferredbynature.org
+372 5269625
t_tammeleht
Toomas is FSC and PEFC Chain of Custody Auditor with experience in environmental protection.
I believe that environmental protection and sustainable forestry benefit the mankind in the long term and Preferred by Nature is here to help.
Toomas is based at our office in Estonia. His primary area of responsibility is conducting FSC and PEFC Chain of Custody audits in Estonia. 
Before joining Preferred by Nature, Toomas had worked as Forestry Inspector at the Estonian Environmental Inspectorate where he inspected violations of forest and conservation laws.  
Toomas holds a BSc in Forestry and a Master's degree in Industrial Ecology. 
He has been with Preferred by Nature since 2016.
Skills at a glance
FSC and PEFC Chain of Custody auditing
BSc in Forestry 
MSc in Industrial Ecology
Languages spoken: Estonian, English and German