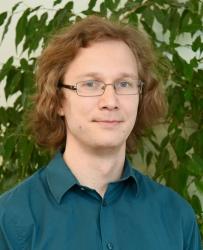 Raido Kerna
rkerna@preferredbynature.org
+372 7 380 723
raido.kerna
Raido is in charge of maintaining and developing our IT infrastructure and provides IT support to all Preferred by Nature staff.
Friendly staff and comfortable working conditions make working in Preferred by Nature a great experience!
In addition to keeping our IT equipment and processes up to date, Raido is our go-to person for IT support. He frequently gets to prove his great abilities by taming uncooperative computers and disobedient software, supporting his colleagues with his kind, speedy and efficient help. He is also actively looking into to new technologies that could benefit Preferred by Nature.
Raido has background of IT support specialist who assisted about 30 people by solving computer hardware and software issues in Estonian company.
He has education in IT and Web Design.
Raido joined Preferred by Nature in 2012.
Skills at a glance
Supervising IT staff of America's region
Maintaining and developing our IT infrastructure
Making IT tutorials for staff
Solving computer related software and hardware issues
International EUCIP certificate in computer maintenance
Languages spoken: Estonian and English