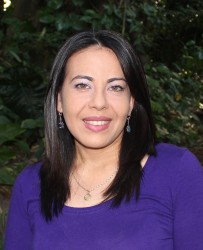 Carmen Cecilia Martínez de Portillo
cmartinez@preferredbynature.org
+503 7786 4143
cacematu
Carmen provides support for audit processes in El Salvador and other Latin American countries. She prepares and reviews audits reports to ensure compliance with the quality procedures required by the organisation in sustainable agriculture services such as the Rainforest Alliance certification programs.
Working with Preferred by Nature gives me opportunities to continue promoting changes in the agricultural area by evaluating the sustainability commitment practice by companies, to protect natural resources and workers.
Carmen, a biologist by training, is our Senior Lead Auditor with a focus on Sustainable Agriculture services in El Salvador and other Latin American countries. She conducts audits for Preferred by Nature's agriculture services, including scheduling audit, arranging onsite visits, writing reports and delivering customer service.
She has 16 years of audit experience for the Rainforest Alliance certification program and 13 years of experience as an inspector for the C.A.F.E. Practices – a green coffee sourcing guideline with third-party evaluation.
Before joining Preferred by Nature, she worked in an inspection body, where she oversaw the development and implementation of management systems of the ISO 17065 and ISO 17020 standards.
Since 2016, she has been an ad honorem member of the Accreditation Committee of the Salvadoran Accreditation Body (OSA).
Carmen joined Preferred by Nature in 2020.
Skills at a glance
RA SAS auditor: Farm & Group CoC

C.A.F.E. Practices inspector

Experience in providing support for training for auditors

Execution of internal and third-party audits

Languages spoken: Spanish and English