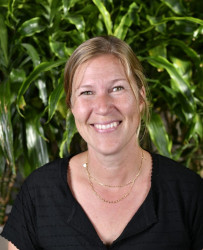 Sidse Weilgaard Hansen
Legal Entity Manager & Trademark Expert
shansen@preferredbynature.org
+45 22315660
Sidsenepcon
Sidse works as Trademark Expert and Legal Entity Manager in the Danish office.
If I can help the world to become a more sustainable place for us and the next generations, I feel proud. I can do so by - among other things - working in a great place like Preferred by Nature.
Sidse's main task is to fill the roll as Trademark Expert and "octopus" in our Danish office. Besides being the primary contact in connection with the FSC trademark use and approvals, she has a number of administrative tasks within HR, external communication, translation and quality control of documents.
Before joining Preferred by Nature, she has worked within several job functions and sectors, among others, in an NGO that focuses on promoting sustainable use of the world's forests and sustainable tourism in Latin America. Her experiences with administration, communications and customer service comes in handy in a busy office.
Sidse has an education background in Spanish, Corporate Communication and Tourism and holds a Marster's degree in Corporate Communication. 
She joined Preferred by Nature in 2014.
Skills at a glance
FSC Trademark Expert
Administration, coordination and quality control of documents.
Website updating and translations
BSc in Spanish & Corporate Communication
MSc in Corporate Communication
Languages spoken: English, Danish and Spanish