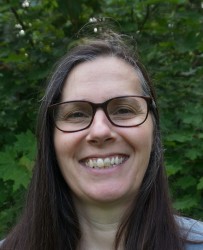 Mille Sundstrup
msundstrup@preferredbynature.org
+45 86180866
+45 22559143
Mille Sundstrup NEPCon
Mille is a Traceability Auditor managing and conducting FSC CoC and PEFC CoC audits.
I believe in nature, trees, balance and sustainability. It's important to take good care of the earth and its resources. Preferred by Nature wants to take care of forests by working with certification. I love trees and forests, and wood to me is the perfect material. In Preferred by Nature, I can care for (forests) worldwide 😊.
Mille has a Master's degree in Forestry and has more than 20 years' experience in various business sectors in Denmark. She has worked in forest, nature, environment and water, both in public and private sectors.
She has completed Preferred by Nature's formal FSC Lead Auditor training.
Mille joined Preferred by Nature in June 2019.
Skills at a glance
FSC and PEFC Chain of Custody auditing

 

MSc in Forestry

Languages spoken: Danish and English