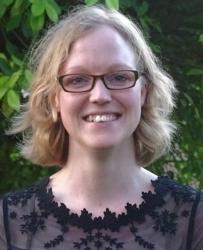 Christina Lillebaek
Senior Manager, Supply Chains - Europe & Russia
chlillebaek@preferredbynature.org
+45 8618 0866
+ 45 3155 2543
Christina.lillebak
Christina is part of our Traceability management team, managing Preferred by Nature auditors and certificate holders in our European/Russian region
Working with Preferred by Nature has revealed to me just how complex sustainability is in practice. The world is not black or white but has so many shades, and that is what makes my job so interesting.
Christina has a background in forestry and practical experience within the Uganda and Canada forestry industry, Christina is experienced within FSC Forest Management certification, nature conservation and stakeholder consultation with several NGO`s.
From April 2013 – June 2014 Christina supported the LegalSource Programme Manager with various project activities related to FSC CW Risk Assessments and upcoming tasks. In 2014 Christina took up the position of FSC and PEFC Lead Auditor in Preferred by Nature's Danish office, providing her with comprehensive experience as a FSC and PEFC Chain of Custody auditor amongst both Danish and European companies. While continuing to provide LegalSource services to clients including training and supply chain evaluations related to EUTR. 
From 1 January 2018 Christina has taken on a new role as Deputy Director of Traceability in our European/Russian region, including responsibilities related to staff management, technical support, training, audit implementation and monitor of all Preferred by Nature Traceability Services in Europe/Russia. Still conducting FSC and PEFC conducts Chain of Custody auditing within Denmark and Europe.
Christina joined Preferred by Nature in 2013.
Skills at a glance
FSC and PEFC Chain of Custody Lead Auditor
The EU Timber Regulation and due diligence systems
Timber legality risk assessments and development of National Risk Assessments
BSc Forrest and Landscape Engineer and MSc in Forestry
Countries worked in: Canada, Denmark, Sweden, Norway, Lithuania and Uganda
Languages spoken: Danish and English