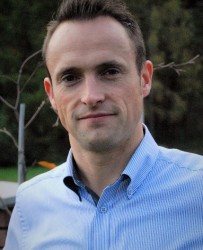 Christian Rahbek
crahbek@preferredbynature.org
+45 8618 0866
+45 5059 7624
chr.rahbek
Christian is our experienced FSC, PEFC and SBP Chain of Custody Lead Auditor and Forest Management Lead Auditor.
I believe that certification promotes the idea of sustainability. Eco-labelling provides consumers with responsible choices that lead to lasting improvements of livelihoods and the environment on a global scale.
Christian has comprehensive experience as a FSC and PEFC Chain of Custody auditor. In addition, he conducts SBP audit, PEFC and FSC Forest Management audit and SAS/Rainforest Alliance Chain of Custody audits in Scandinavia.     
Christian holds a Master's degree in Forestry and has a past in teaching agricultural and environmental economics. This background has provided him with a strong understanding of the challenges in balancing social and environmental responsibility with market-driven economic viability. He has passed Preferred by Nature's FSC and LegalSource courses for lead auditors as well as formal training for SBP and SAN/Rainforest Alliance Chain of Custody lead auditors.   
Christian joined Preferred by Nature in 2010.
Skills at a glance
FSC and PEFC Chain of Custody Lead Auditor
FSC and PEFC Forest Management Lead Auditor
SBP Lead Auditor
SAN / Rainforest Alliance Chain of Custody Lead Auditor and Coordinator
EU Timber Regulation and due diligence systems
Provision of training and education

MSc in Forestry

Countries worked in: Denmark, Germany, the Netherlands, Norway, Sweden, Finland, Italy, Canada, and the UK 

Languages spoken: Danish and English