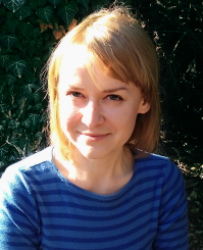 Eva Komárková
CoC Auditor
SBP Programme Assistant
ekomarkova@preferredbynature.org
+420774402230
Eva Komarkova
Eva is responsible for Chain of Custody (CoC) auditing in Czech Republic and supporting activities in our SBP services.
I believe that any attempt to maintain responsible forestry is a step in the right direction.
Eva manages and conducts FSC CoC audits. She also supports the SBP Programme Manager in administration tasks related to SBP certification as well as some technical tasks (e.g. technical reviews).
Eva specialises in Environmental studies and Forestry Engineering. She graduated from Masaryk University and Mendel University in Brno, Czech. After graduation, she worked in the Forest Management Institute, conducting national forest inventory. She has also been studying dynamics of natural tree regeneration in forest reserve.
Skills at a glance
MSc in Forestry
BSc in Environmental Studies
Languages spoken: Czech and English