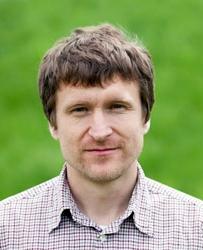 Juraj Tužinský
Senior Supply Chain Specialist
jt@preferredbynature.org
+421 907 696 091
jurotuzo
Juraj is Preferred by Nature's Service Coordinator in Slovakia and the Czech Republic, providing Forest Management, Chain of Custody and trademark approval services.
There is nothing more amazing than nature and we have a privilege and duty to preserve it for future generations.
Juraj is responsible for planning and conducting Forest Management and Chain of Custody certification assessments and audits in Central Europe.  
He conducts FSC Forest Management and FSC and PEFC Chain of Custody auditing in Slovakia and the Czech Republic and also handles FSC trademark requests from clients based there. In addition, he provides auditing in other Central and Eastern European countries at intervals.
Juraj is a licensed forester in Slovakia. In addition, he has passed Preferred by Nature's FSC and PEFC Lead Auditor training.
Juraj has worked with Preferred by Nature since 2009. 
Skills at a glance
FSC Forest Management Auditor
FSC and PEFC Chain of Custody Auditor
FSC Trademark Expert 
Countries worked in: Slovakia, Czech Republic, Romania, Bulgaria, Croatia, Bosnia and Herzegovina and Slovenia
Languages spoken: Slovak, Czech and English