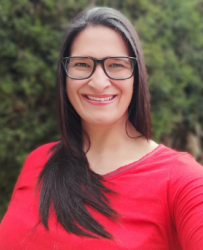 Karol Esquivel Z.
Certification Service Coordinator
kesquivel@preferredbynature.org
+506 7004-4651
karol_esquivel
Karol is responsible for the data integrity of Preferred by Nature's certification services for Inspection bodies and project activities data in Preferred by Nature's internal Salesforce and SAS database.
We have opportunities for learning constantly, the best when our diary work contributes to a better planet, working together with committed producers.
Karol is responsible for the formalization of the certification process for Mesoamerica. Responsible for keeping the regional technical team and task manager of Inspection bodies updated to changes in formats or information relevant to their responsibilities. Karol started working at Rainforest Alliance in 2003 in the RA-Cert Unit.
Karol joined Preferred by Nature in 2018.
Skills at a glance
Experience with issuing and controlling certification documentation;

Experience with the issuance, control and documentation system encoding;

Excellent writing and editing skills in both English and Spanish;

Strong organizational skills to handle multiple priorities in a timely manner;

Bachelor's degree in business administration;

Initiative, motivation, detail oriented, reliable, strong attention to detail;