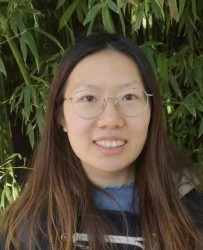 Yiqing Huang
Coordinator, Certification Support
hyiqing@preferredbynature.org
+86 18249090313
Yiqing Huang supports the coordination and administration of certification services provided by Preferred by Nature in China.
The international timber trade is a diverse and challenging industry. I enjoy working with companies to ensure their supply chains are transparent and responsible by providing expert advice to help them understand the legal requirements in place. I strive to provide high-quality solutions to our diverse clients.
Yiqing Huang provides certification administration services support and up-to-date information to auditors and for clients in the region on issues related to trademark policies, standards, procedures, in a timely manner.
Her other responsibilities include supporting special projects and other duties as assigned. She monitors the status of certificates and maintains our client portfolio. Yiqing also conducts certification assessments and annual audits for Preferred by Nature clients by scheduling on-site visits to client operation facilities in the East Asia region. She studied Building Cost of Projects at the Jilin Architecture University.
Yiqing joined Preferred by Nature in 2020.
Skills at a glance
Office administration

Support the coordination and administration of certification services

Trademark approvals

Languages spoken:

Chinese Mandarin

and English