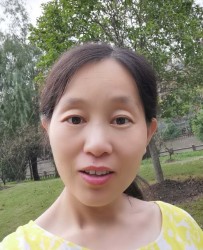 Lisa LV
Sustainability Specialist
llv@preferredbynature.org
+86 138 1117 3594
910756525@qq.com
Lisa is responsible for all Rainforest Alliance Sustainable Agriculture Standard (RA SAS) Chain of Custody (CoC) and Farm audits in China, Japan and South Korea. Her responsibilities include, but are not limited to, the coordination and completion of projects and reviewing reports. 
Devoting my time and efforts to conserve natural resources conservation is my commitment. I am lucky to be able to demonstrate my commitment in my chosen profession at Preferred by Nature, where the organisation is dedicated to building commitment and capacity for mainstreaming sustainability to achieve the vision where human choices ensure a sustainable future.
Lisa is our Agriculture Certification Specialist, based in Shanghai, China.
Lisa has a Master's degree in Forest Management. She has eight (8) years of work experience in certification and quality management. Prior to joining Preferred by Nature, Lisa worked as a technical specialist and product coordinator in BV Forestry Asia Hub where she worked on forestry certification development, performed FSC audits and reviewed reports. In that role, she was also responsible for managing the auditor qualification, maintaining the standard accreditation and providing client services.
Lisa joined Preferred by Nature in 2019.
Skills at a glance
FSC Forest Management and FSC Chain of Custody auditing

CFCC Forest Management and CFCC Chain of Custody auditing

Group certification of smallholders and communities

Languages spoken: Mandarin and English