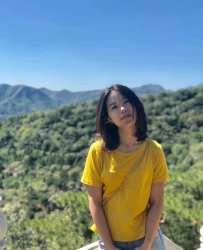 Laiyi Qiu
Forest Certification Coordinator
qlaiy@preferredbynature.org
+86 18201641667
Laiyi.Qiu
Laiyi is responsible for the sustainability certification audits and project assessment for Preferred by Nature's forest certification services in Greater China, Japan and South Korea. She manages the certification process for a subset of Preferred by Nature's client and provides service as per request.
I am devoted to sustainable forest development and I think the international timber trade brings us not only challenges but also opportunities to change the forests. I love to work with people who are intelligent but also has a kind heart. I enjoy offering my expertise to companies to ensure their supply chains are responsible. Preferred by Nature is exactly the place where I can show my value to others and myself.
Her main responsibilities include conducting certification services and desk audits and ensuring quality control through communication with clients, as well as managing projects.
She began her career in Forest Practice at World Wildlife Fund (WWF) China. In this role, she worked extensively with the government, industry players and NGOs to jointly combat deforestation and land conversion. In addition, she was also in charge of planning and coordinating communications project including a series of Green Me Campaigns and New Generation Plantation activities.
Laiyi holds two masters degree - International Development and Environmental Leadership – from the University of Bristol and the National University of Ireland, Galway. Outside of work, she has different interests and creative pursuits such as literature, classic music, international politics and tango.
Laiyi joined Preferred by Nature in 2020.
Skills at a glance
FSC and PEFC Chain of Custody auditing

Project Management

BSc in Economics

MSc in International Development and Environmental Leadership

Languages spoken: Chinese Mandarin and English