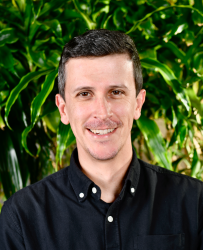 Yves Bouthillier
Forest Certification Expert
ybouthillier@preferredbynature.org
+1-438-830-2434
Yves has been working since 2014 at providing voluntary certification services and assessing a broad range of topics related to forest management, traceability, biodiversity and peoples' rights and interests. As a Forest Certification Expert, he is involved in engagements related to forestry and traceability of commodities.
A prosperous future for humanity and nature will be assured by a sustainable use and management of our natural resources. It's highly essential to remind ourselves that sustainability is not only about environmental concerns, but even more importantly about people and their livelihood.
This is why I deeply enjoy working at Preferred by Nature: we provide credible services that play a role in ensuring that we implement sustainable practices for us, future generations, the nature, and the climate.
Yves is participating in engagements where he assesses and provides support on complex topics, such as sustainable management of natural resources, traceability, species at risk, High Conservation Values (HCVs) and communities and workers' rights and interests.
These engagements are completed through some of Preferred by Nature's wide range of services available to organisations, including forestry certifications, supplier verification and tailored services.
Skills at a glance
FSC Forest Management lead auditor
FSC Chain of Custody and Controlled Wood lead auditor
Sustainable Biomass Program (SBP) lead auditor
Rainforest Alliance Sustainable Agriculture System lead auditor for Chain of Custody of agricultural commodities
Qualified trainer for FSC Forest Management auditors
B.Sc. in Biology – conservation and environment
M.Sc. in Earth Sciences
GIS mapping and analysis
Languages spoken: French and English