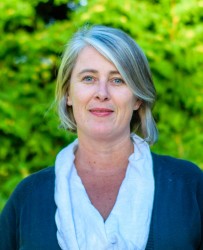 Janice O'Brien
Forestry Director, US/Canada
jobrien@preferredbynature.org
905-730-8893
905-730-8893
toquirkygirl
Janice provides leadership, oversight and programme management of Forestry Services for Preferred by Nature offices in North America region (Canada/USA). She works from her home office in Eastern Ontario, Canada
Businesses that commit to more sustainable practices can have a direct impact on conservation and improving the livelihoods of vulnerable people and communities. At Preferred by Nature, I am able to work with organisations and people that can implement changes leading to more responsible land use and that help create a more sustainable world.
Janice is an experienced Forest Stewardship Council (FSC) Chain of Custody and Carbon Forest Project Auditor. She has conducted audits, methodology assessments, pre-validations, and validation projects in the US, Canada, Africa, India, Australia, South and Central America.
She has also participated in a Forest Management Audit, and is a qualified lead auditor for the Responsible Sourcing of Certified Palm Oil (RSPO) standard. Prior to joining the Rainforest Alliance, she worked in operational and financial risk management for 13 years. She joined the Rainforest Alliance in 2007.
Janice has a Master's degree in Forest Conservation from the University of Toronto. She also has a Diploma in Programming for the Internet.
Janice joined Preferred by Nature in October 2018.    
Skills at a glance
Experienced manager of people, projects, processes and operations

FSC, SFI Chain of Custody, Controlled Wood and RSPO auditing

VCS, CCBS, Gold Standard, CAR and BC EOR/BC FCOP carbon verification and validation auditing

Master of Forest Conservation, HBSc. Forest Conservation and Environment and Society

Language spoken: English