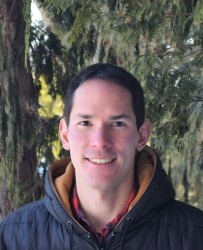 James Hallworth
jhallworth@preferredbynature.org
+1 (249) 358-9844
James.hallworth1
James is responsible for overseeing the Forest Stewardship Council Forest Management and Chain of Custody certification activities for a subset of Preferred by Nature´s Canadian clients.
Sustainable land use is a challenge that affects us all globally. Working with our clients allows me the opportunity to share my expertise in forest management while seeing the diverse range of measures organizations use to implement sustainable management practices.
James is an auditor-in-training for FSC Forest Management and Chain of Custody certification. His duties as a Preferred by Nature point of contact for Forest Management and Chain of Custody clients include overseeing all aspects of FM certification pre-assessment, assessments and audits including scheduling, project management, customer service, auditor management and quality control for his portfolio.
Prior to working at Preferred by Nature, James held positions as a management forester, forest inventory specialist, and assisted with a variety of conservation and restoration projects worldwide. 
James joined Preferred by Nature in 2020.
Skills at a glance
Forest management and terrestrial ecosystems expertise

Forest Stewardship Council Forest Management and Chain of Custody auditor-in-training

Master of Arts in Environmental Impact Assessment and Management, Bachelor of Science (Hons) in Biology

Language spoken: English