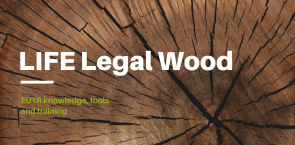 Venue
Zoom (to be confirmed – access link will be sent by email)
Location
EUTR & Certification
Start Date
Tue, 27 Apr 2021
End Date
Tue, 27 Apr 2021
This webinar is free of charge. It is additional to the February/March workshops on the EUTR in general. The aim of this extra session is to detail the use of forest certification as an effective tool within a due diligence system, in order to lower illegality risks.
Please register today to secure your spot. If you have any questions, please contact Chloé Viala (cviala@preferredbynature.org).
AGENDA
15pm - 18pm

•    Introduction to forest certification
•    EUTR and certification
•    Cas studies / implementation (focus on West & Central Africa)
*This agenda may be modified.  
This webinar is funded by the FLEGT-REDD project implemented by ATIBT and by the LIFELegalWood project implemented by Preferred by Nature.