Venue
Zoom meeting (registration link is below)
Location
Online (CET time zone)
Start Date
Thu, 18 Nov 2021
End Date
Thu, 18 Nov 2021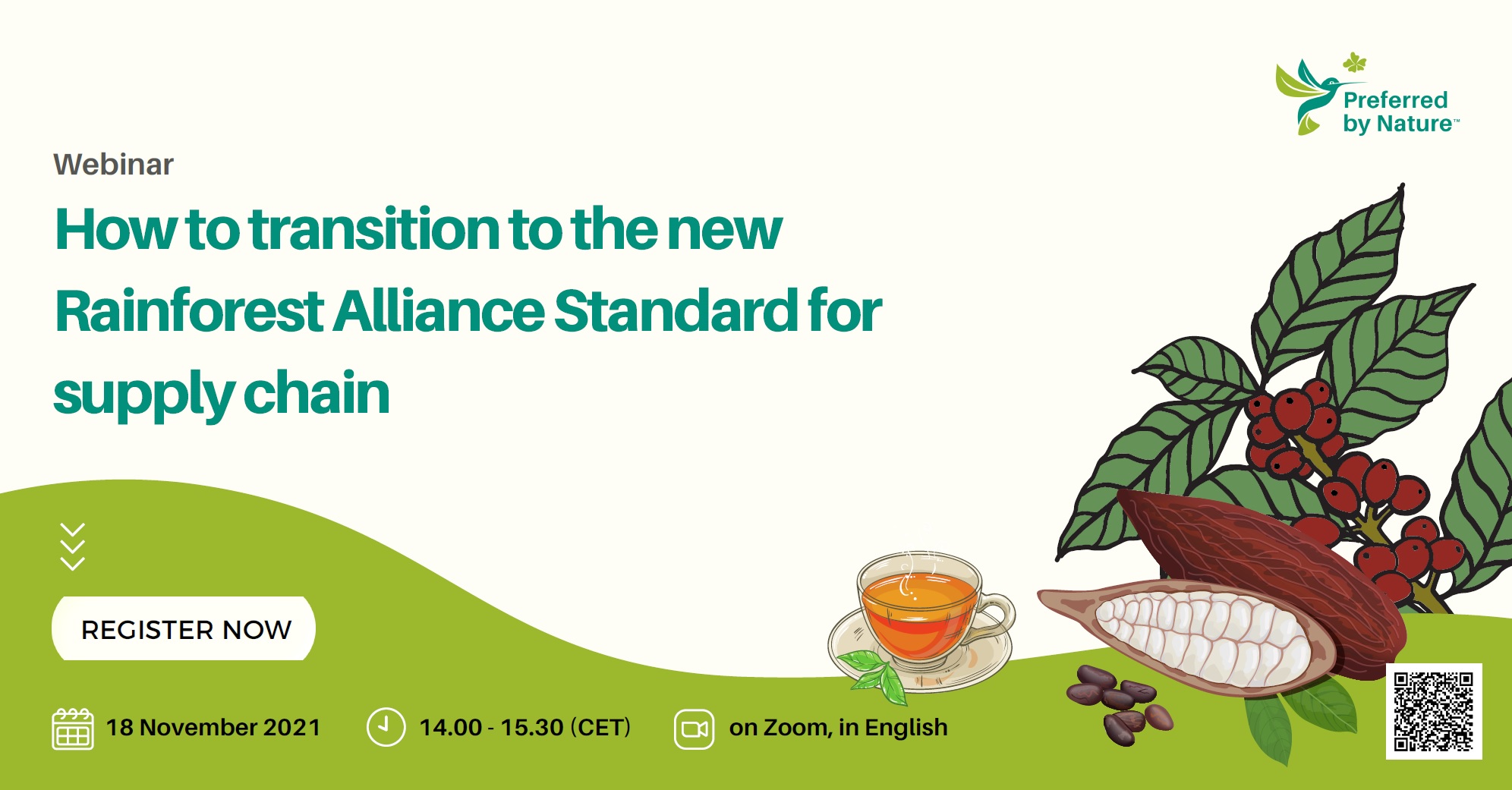 The 2020 Rainforest Alliance Sustainable Agriculture Standard is a result of the merger of Rainforest Alliance and UTZ - two similar but separate certifications. 
With the creation of the new 2020 Standard, the Rainforest Alliance has established a certification to further increase the social and environmental impact of certified farms and the social impact of supply chain companies. The updated certification programme now also provides new data systems and tools for management. 
This webinar is aimed at UTZ-certified companies that need to transition to the 2020 Rainforest Alliance Certification Program for the supply chain. 
Join this free webinar, presented by our panel of experts, where you will be guided through the process of transitioning to the new standard, including practical information on the audit form and schedule in the coming years. 
For those interested, we will also be sharing a brief introduction to the Roundtable on Sustainable Palm Oil (RSPO) certification system for supply chain actors.
The webinar will end with an open Q&A session. 
Register for this webinar by clicking here. Don't wait, book your spot today! 
The 2020 Rainforest Alliance Sustainable Agriculture Standard was launched in July 2021. Certification Holders of the 2015 UTZ Certification Program and/or 2017 Rainforest Alliance Certification Program will need to undergo a transition audit before 31 December 2022. This will result in a transition certificate, which is valid for 1 year. Learn more about the 2020 Standard here.