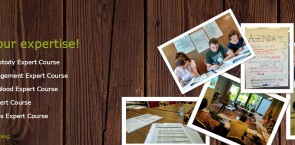 Venue
Smart Hotels, Izmir
Start Date
Mon, 10 Jun 2019
End Date
Fri, 14 Jun 2019
Who should attend?
This RA SAS Farm training is for you, if you are:
currently an RA SAS Farm auditor, and looking to refresh your knowledge and learn about the latest updates to the RA system;

looking to expand your career in responsible agriculture and want to learn to be – and think like – an RA SAS Farm auditor;

in charge of getting your company RA SAS Farm-certified but you don't understand all the system or auditing requirements;

in academia, research, activism, and trying to gain on-the-ground knowledge of third-party certification.
Course contents
▪ NEPCon Auditing Principles 
▪ RA Sustainable Agriculture Standard 2017 
▪ Certification and transition Rules for Farms and Group Administrators 
▪ RA SAS Audit Processes and Certification 
▪ Guidance Documents 
▪ Ethical and Professional Conduct of RA SAS Auditor 
▪ Conditions for Development and Competence of RA SAS Auditors 
▪ Practical Case Study and Examination 
Outcome of the course
At the end of the course participants will: 
▪ Acquire the overall understanding of RA SAS certification system 
▪ Develop the ability to understand and interpret the RA SAS Standards and traceability policy and to implement and evaluate in particular situations, 
▪ Acquire advanced auditing skills to participate in the RA SAS audits of farms and groups. 
▪ Obtain international recognition as a Rainforest Alliance qualified auditor for farms and groups.
▪ All successful participants will receive a certificate. 
This  course is conducted in English. Please ensure that your language skills will allow you to fully engage in presentations, group exercises, discussions and examinations. 
Condition for successful completion of the course is that the trainee has been present in 95% of the classroom training, actively engaged throughout the whole course, has participated in the individual and group exercises and has passed the final exam.
For more auditor trainings in other languages, please take a look at our Upcoming Training Calendar for 2019 or contact us at training@nepcon.org.
Course fee and discount options
The cost of training is 1400 EUR, excluding accommodation and VAT (non-applicable for non-EU companies and private persons). The course fee covers tuition, training materials and meals (coffee breaks and lunches) during the course. 
Discount options: We offer a special discount of 30% for NGOs, FSC National Initiatives, and university/college staff/students. 
Accommodation and practical information
The training venue will be announced later. After registering, we will get in touch with you about travel logistics and requirements and provide more detailed information about accommodation possibilities.
Register for this course
We look forward to receiving your registration for the course, please fill in the form below.