Body
The US Lacey Act was the first piece of legislation to effectively ban import of illegally harvested timber into a global key timber market.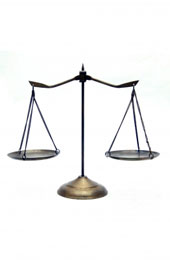 The Lacey Act is a US law that affects US traders as well as manufacturers and exporters who ship a variety of products made from wood to the U.S., including paper, furniture, lumber, flooring, plywood and other products made out of wood.
The Act originally related to illegal trade in wildlife. In 2008, amendments to the US Lacey Act were passed to effectively make trade in illegally harvested timber unlawful on the US market. 
Effective 22 May 2008, the Lacey Act makes it illegal to import, export, transport, sell, receive, acquire, or purchase in interstate or foreign commerce any plant, with some limited exceptions, taken or traded in violation of the laws of the US, a US State, any Indian tribal law, or relevant foreign law.
Imported plants must be accompanied by a declaration specifying the scientific name of the plant, value, quantity, and country of origin. The US government may impose significant penalties on individuals and companies found guilty of infringements. 
The ban on illegal timber has not been supported by a clear regulatory framework that sets detailed guidelines for importers, exporters and traders. However, US operators are required to exhibit due care and implement due diligence systems in order to minimise the risk of illegal wood entering their supply chains.
 
Examples of infractions
The following are examples of acts which constitute infringements of the Lacey Act:
Theft of timber, including from parks and protected areas
Harvesting without permission
Failure to comply with harvesting regulations
Failure to pay royalties, taxes or fees
The Lacey Act also makes it unlawful to make or submit any false record, account or label for, or any false identification of, any plant.
The import covered plant or plant product to the US without a declaration form collected by Customs and Border Protection, Department of Homeland Security.