Body
To ensure transparency in the FSC system, public summaries of all forest management assessments are made publicly available. Here we explain how you can find reports based on audits carried out by Preferred by Nature.
If you have any trouble finding reports for Preferred by Nature's clients using the advice below, please contact us and we will gladly assist you.
Reports published since 1 January 2009
Public summaries of FSC forest management reports published from 1 January 2009 onwards are available on the FSC Certificate Database. To find a specific report, follow the steps below.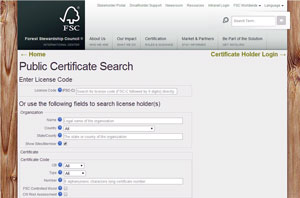 1. Go to the FSC Certificate Search database.
2. To search for a certified operation, choose any of the following actions:
- enter the FSC License Code e.g. FSC-C000000
- enter the organisation's name
- use the country scroll-down menu to search for all forest  management certificates issued in a country
- enter the certificate code e.g. NC-FM/CoC-0000.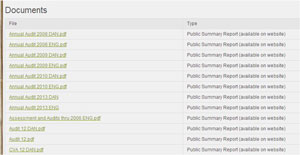 3. When the system generates a result, locate the operation in question and click on their license or certificate code.
4. A new window will open with further information, including the Public summary reports which you will find under the heading 'Documents'.  
Reports published earlier
Whilst public summary reports are now centrally located on the FSC Certificate Database, previously they were published on the individual certification bodies' websites. 
Public summaries of FSC forest management reports published until 31 December 2008 are available on the website of the Rainforest Alliance under whose FSC accreditation we were working in the past.