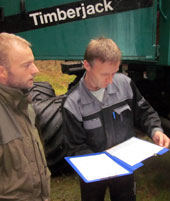 A Controlled Wood forest certificate demonstrates that there is only a negligible risk that your business involves any unacceptable forestry practices, for example harvesting illegally or violating indigenous people's rights.
Controlled Wood forest certification can help your buyers to fulfil due diligence obligations under the EU Timber Regulation and other timber market laws, by demonstrating that they are mitigating their risk of sourcing illegal timber. At the same time, the certification process will bring you along towards FSC certification while enabling you to build business relations with FSC-certified buyers.
For information on the Controlled Wood chain of custody certification see
here
.